Are you ready to step into your FLOW?
When you are in sync with your inner wisdom, everything will effortlessly flow free without struggles or the trials and errors in life.
Yes, your best life is available for you, not just a day dream.
What Is The Energy Codes® Coaching?
Based on ancient spirituality and scientific research in Quantum, Traditional Science, and Energy Medicine. Dr. Sue Morter's The Energy Codes: The 7-Step System to Awaken Your Spirit, Heal Your Body, and Live Your Best Life ("The Energy Codes") offers simple yet masterful explanation of the truth of our being, as well as practical tools for you to uncover your authentic self and full potential. 
In the process, healing will naturally occur as you employ the tools into your daily life. You will begin to shift your perspectives and elevate life experiences in every aspect: relationships, career, and well-being. 
Using a proven system that has transformed thousands of lives in the past 30 years, The Energy Codes® teaches you how to navigate challenging emotions, clear subconscious beliefs methodically, in order to clear the way for shifts and elevations. 
The foundation of The Energy Codes® coaching is based on The Energy Codes® principles,  in this program, you will gain new insights and perspective to your life through learning new concepts, you will learn to utilize the practical tools you can employ in your daily life, and be fully guided and supported as you gradually gain confidence in both your understanding of the concepts and the practices. 
The practices of embodiment experiential shifts include neuroscience techniques for subconscious clearing and cellular circuitry activation through breathwork, and I will work with you to help you familiarize yourself with these techniques. 
These practical tools allow you to connect with your inner wisdom, and create a purposeful life of lasting fulfillment, optimal health, and joy.
Life Is Supposed To Flow.
It's Meant To Work For You, Not Against You.
The Energy Codes® 5 Truths
Who is "The Energy Codes® Private Coaching" for?
You want to unlock your full potential and answer your higher calling through accessing your inner wisdom using embodiment techniques.
You are interested in Quantum Science, Energy Healing, Embodiment, New Biology, Neuroscience, and other scientific findings The Energy Codes® is based on.
You are interested in Dr. Sue Morter's work on bridging Science, Spirit, and Human Possibility; and you would like to be guided and supported as you learn how to apply the practical techniques to your day to day life.
You have read The Energy Codes® and would like to gain a deeper understanding of the concepts. 
You would like to familiarize yourself with a variety of breathwork applications, and the clearing of subconscious interference.
Why "The Energy Codes® Private Coaching"?
A private coaching session where you will have my undivided attention to help you calm your mind, and build new habits in your daily routine that will help you calm your mind all on your own.
This program is perfect for someone who prefers focused learning and practices of The Energy Codes® principles and tools, as well as having a dedicated coach to walk you through all the practices to ensure your mastery of all the powerful tools. 
In every session, we will discuss your intention and the goal you're aiming for, and then we will employ different breathworks, techniques, and release subconscious interferences using a neurological reset method B.E.S.T Release. More importantly, I will guide you through every step, help you with practices, and make sure you're ready to employ all these powerful tools on your own in your daily life. 
By the end of each session, you will be equipped with powerful tools that you're well capable of employing into your daily routine on your own, a clear understanding of principles behind these practical tools, and a clear direction of what your next step is; all tailored to your current challenges and goals.
Tailored for You
We will be mapping out the steps and a clear direction of the journey together, based on your current life circumstances so you can be confident in your steps.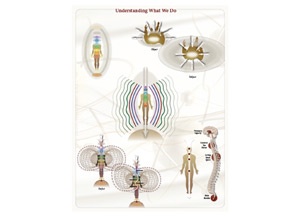 In-depth Concept Learning
Gain a deep understanding of the principles through a dedicated coach, I'll make sure you learn in the way that you learn best.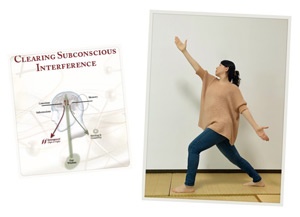 The Tools you need, now
We will introduce specific breathworks and sub-consciousness clearing based on your current circumstances that will be immediately helpful for you.
Undivided Attention
I'll carefully guide you through the practices to make sure you are ready to employ all the tools you learn on your own by the end of each session.
Learn to live from The Soul and tap into your full potential and master your best life.
Hi there, I'm Yawen, and I'm SO happy that you are here. 
After experiencing first-hand the obstacles, suffering, and struggles in life that left me feeling lost, confused, and in the dark; I'm SO glad that I've found a system to overcome them. 
Looking back, I realized it was actually my soul calling me to step into my wholeness, alignment, and soul purpose, and to express my authentic self. I realized that those weren't obstacles; those were misinterpretation. But I wasn't able to see that at the time with my engaging personality's perception.
While the suffering and struggles, be it emotional or physical; are a process of growth, but that doesn't mean you have to do it alone. I'm here to help you navigate through these "soul growth period" so the ride is smooth and gentle.
I will work with you to create a structured and individualized blueprint, so that in every step of the journey,  you will have a clear idea of what's to come, and how to work through it. I will walk you through a proven system to help you activate your natural built-in healing and align yourself with your Soulful self; building the bridge from where you are today, to where you have always dreamed to be. 
The The Energy Codes® Private Coaching sessions provide an environment without judgement, a safe space for you to freely explore within and access your inner wisdom, while being fully supported throughout the journey. 
I can't wait to connect with you and support every step of your journey to transformation!
I've had the privilege to work with some incredible people! Here's what they are saying about the experience
Yawen is one of the few people that can change your whole world in just a few encounters. Before my sessions with her, I had tried to apply the energy codes alone, spent countless hours and read almost 50 books, but just with one sitting with her, she opened my eyes to a knowledge that was hidden and masked by my denial and shifted my way of seeing things. Her impact is not just a "feel good sensation", she provides tools that work in all circumstances and last for a lifetime. My love for human beings make me wish everyone gets the chance to have her help and support!

I'm an INFJ, it was a constant struggle to understand myself and my motivation on why I do certain things. When I received my talent dynamics report, it made complete sense and I understand how I do things and why I process things the way I do. It always helped me in knowing what were the challenges I would face, what is work that is in my flow, and to go back to reflect on the team I have build on how they bring into the big picture and how we were able to work the way we do. It gave me insights on how to improve my work flow, the team, and my life. Thanks Yawen!
Connect with Your Inner Wisdom
Empower yourself with the perspective of your inner wisdom, and let it unleash your full potential