Managing with Heart & Mind
Create powerful shifts in thinking, feeling ,and being.
Transformation Starts Here
'Managing with Heart & Mind' is designed to bring powerful transformation to the workplace through creating fundamental changes for individuals, teams, and organizations. 
The program focuses on enabling people to gain a deep awareness of self and others, while shifting the way we think, feel, relate to others around us. This transformation on the inside will then progress into workplace relationships and productivity. Individuals and teams will be able to operate from a deep sense of purpose and fulfillment. 
This program has an expanded network of certified Facilitators & Coaches across the world today.
Our Thoughts Create Our Reality
'Managing with Heart & Mind' is based on the premise that we are responsible for, and in control of our thoughts; and the experiences we chose to create in real life. With practice, we can rewire the brain and train it to think differently, and therefore be better equipped to reach greatest potential and thrive in harmony within and with others around us.
The real advantage of a profitable business is a mentally healthy and agile workforce. Many organizations have acknowledged the fact that a happy, engaged, and stable workforce produces more than unhappy ones over the long term. 
Studies show that despite introducing several engagement initiatives, more than half of employees feel disengaged at work! It's time for a different approach. 
We believe that sustained engagement is one that comes from within. The act of looking within to take responsibility for how one responds to situations forms accountability, which is the foundation of a powerful transformation. 
With the help of a powerful tool — Our mind, we can shift our reality, question limiting mindsets, and create a lasting transformation inside that shines out.
The Three Pillars of Transformation
"Managing with Heart & Mind" is designed to create profound insights & learning, and generate powerful transformations in 'Thinking, Feeling ,and Being' for the workplace. The power of 'Managing with Heart & Mind' lies in its highly effective methodology, creating a quantum shift, which in turns eliminates 'interference' that have been wired into the thinking, feeling, and being of an individual and a team that prevent optimal performance.
Performance = Potential - Interference
Learn how to help eliminate interference that has been preventing you and your team from reaching full potential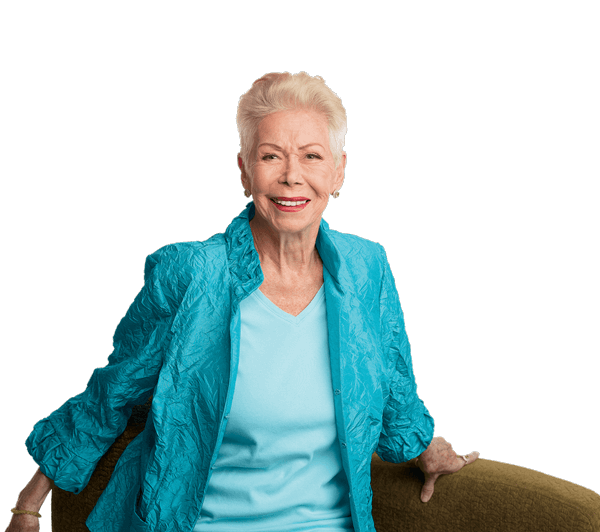 Through Louise's techniques and powerful philosophy, millions have learned to create more of what they want in their lives–more wellness in their bodies and minds. Her first book, Heal Your Body, published in 1976, Louise's concepts to people in 33 different countries and has been translated into 25 languages throughout the world.
In 1984, her new book, You Can Heal Your Life explains how our beliefs and ideas about ourselves are often the cause of our emotional problems and physical maladies and how, by using certain simple yet powerful tools, we can change our thinking and our lives for the better.
You Can Heal Your Life reached the New York Times bestseller list and remained on it for 13 consecutive weeks,and once again twenty years later.  More than 50 million copies of You Can Heal Your Life have been sold worldwide. 
While no longer with us, her powerful and transformational workshops continue to inspire and influence people to live happier, healthier, and more successful.
Six Principles of Louise Hay
Our thoughts create our reality
It ́s only a thought, and a thought can be changed
We are each responsible for all of our experiences
Resentment, criticism, guilt and fear are the most damaging patterns
The point of power is always in the present moment
When we really love ourselves, everything in our life works
Tailor Made Program For You
The program can be offered in the form of webinars or workshops that cater to your specific needs and team size. Please contact me for a customized program plan.
Create change through awareness

Training and coaching of practical tools in our work or family spaces.
Comprehensive Concept Coaching
Ensure deep understanding of concepts to practice with confidence
Hi there, I am Yawen. I am a 'Managing with Heart and Mind' certified facilitator and 'Heal Your Life' Life Coach. I am here to work with entrepreneurs, managers, leaders, and trainers to work with their team; enable them to facilitate growth on both the individual and team level through the training of a powerful new way of thinking, feeling, and being.
With over a decade of experience as a sales and marketing executive in the healthcare industry, I have worked with countless clients and colleagues to recognize that people rarely reach their full potential at work despite being hard working and dedicated. After years of pursuing and practicing self-improvement techniques, I realized that the transformation begins within, and personal growth not only will change a person's life, it also has a huge impact on the workplace and productivity. With the right training and an understanding of the knowledge, you can transform your workplace and team by helping them rewire their thinking, feel empowered to make intelligent choices, and excel the tasks at hand and beyond with a full sense of purpose and fulfilment. 
Performance = Potential – Interference
I specialize in personal transformation, with powerful and practical techniques training, such as awareness practice, embodiment through breathworks, and blueprint mind-mapping. With first-hand experience of a personal transformation, in addition to coaching experience, I am able to provide a best practice blueprint to help my clients progress efficiently. 
Additionally, I also offer the services of The Energy Code Coaching, Your Are A Genius Discovery, and Done for You Website.
Facilitate growth in your team for optimal performance and a nurturing and harmonious work environment with a strong sense of purpose and fulfillment.